Click to Dial
Click to Dial functionality provides Agents a convenient, easy and quick way to make outbound calls to customers directly from the website by clicking on the Phone number. This feature works on the Chrome and Mozilla browsers and applies to all formatted Phone numbers.

Call History
Connect Plus gives you the feature to configure to save calls been made for a week or longer periods of time. Call History manager allows agent to easily view previous calls made.
Agent Call Rating
Connect Plus gives an Agent the ability to rate each call once its over. MOS score will be assigned against each call which would help supervisors to analyze with metrics after collecting data for periods ranging from weeks, months etc.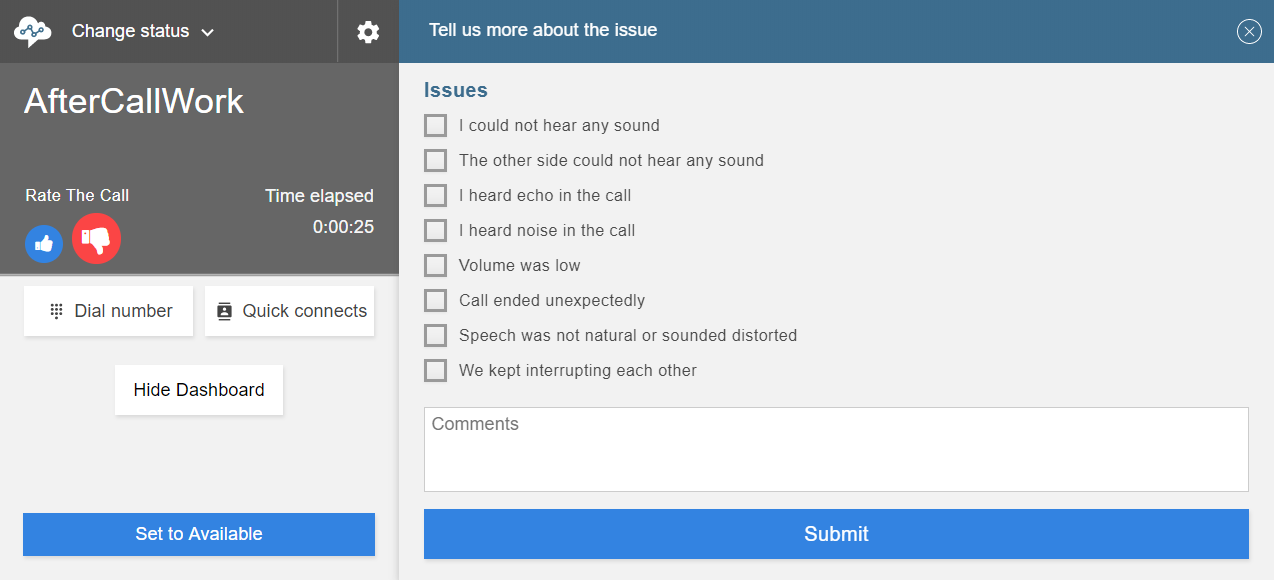 Voice Mail
Voicemail provides agents and supervisors the ability to quickly access voicemail messages from any device, including a desk phone, email, mobile device or desktop application. Once a customer leaves a message, it is quickly and automatically transcribed to text and delivered via email or sent to the custom call control panel (CCP) along with the audio file. Agents and supervisors can then read it instead of listening to it, which in today's business environment is a requirement.