We heard you needed help with Amazon Connect.
You've come to the right place.
---
The world moves fast. Your customers are moving even faster. Your contact center needs to evolve and respond to your customers' needs more quickly and more efficiently than ever.
You've done your homework. You know that Amazon Connect can help you deliver a better, higher quality experience to your customers at a lower cost to you.
We've been building Amazon Connect solutions with our customers since Amazon Connect's inception, and we applaud you for your great choice. It's an excellent solution for delivering a great experience to your customers.
At the start of your journey, the road ahead looks long and arduous. The terms and acronyms feel endless and designed to confuse (AWS? Connect? IVRs? Routing? CTRs? CCP? ANI? DNIS? SSML? AI? Polly? Lex?). The migration from your legacy platform to Amazon Connect is necessary, but overwhelming – Where do you even start?
That's where we come in.
We've walked this road before. We speak the language, we know the locals, we know every bump and pothole, and we know which way to turn at the forks in the road.
We'll get you up and running on Amazon Connect, providing a concierge migration experience from your existing platform.
But we don't stop there.
Our custom tools make Amazon Connect even more useful.
Here's a sampling of what they do:
---
Fusion
Setting up Amazon Connect is just the start – Once you're in-flight, how will you manage the way your contact center needs to evolve and change? With SSML prompt previews, advanced routing rules, holiday management, and more, change and growth won't be anything to fear.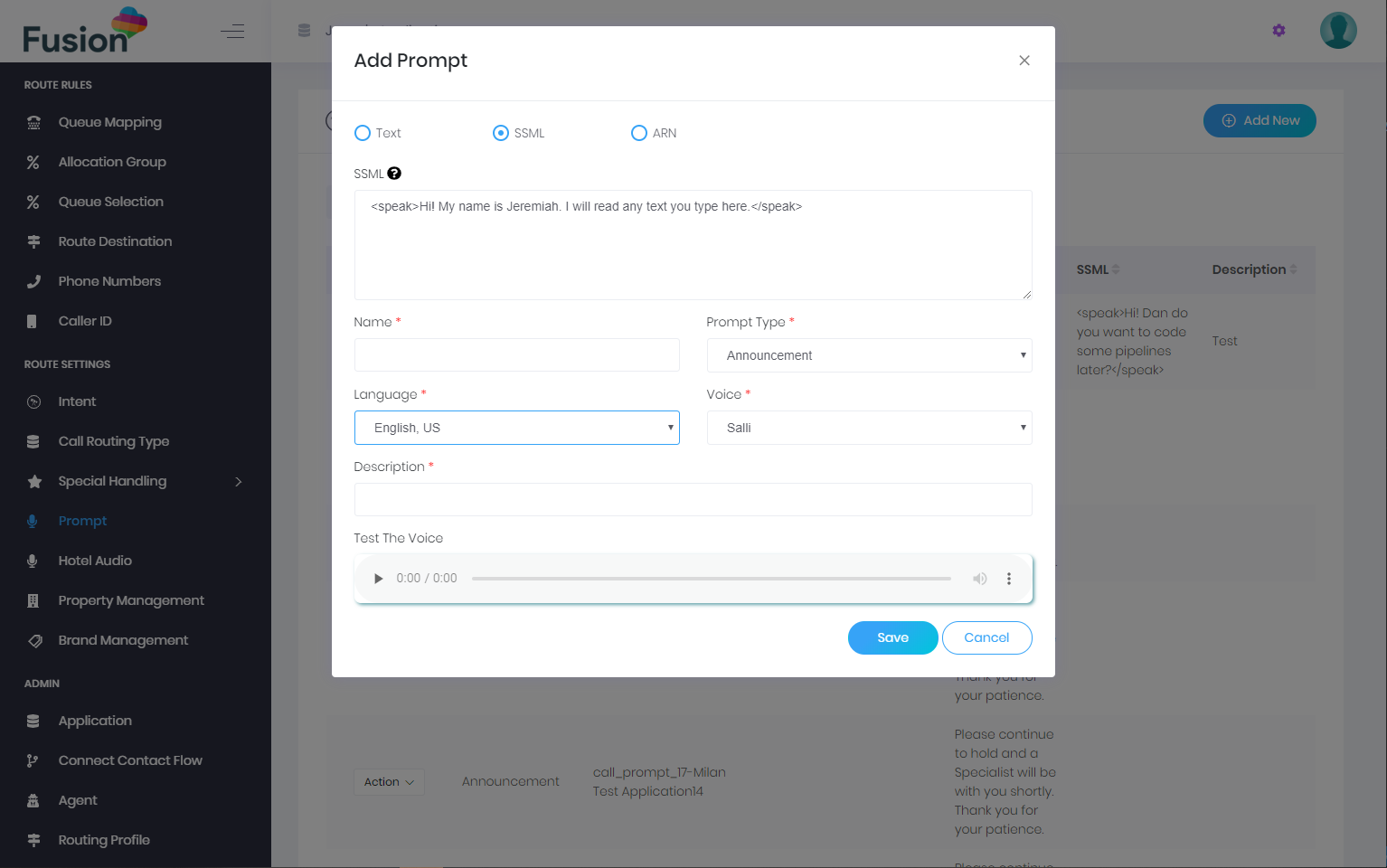 ---
Pulse
The missing features you wish Amazon Connect already had. We enhance Amazon Connect with Click to Dial, Call History, Call Ratings, and Voicemail with automated transcription.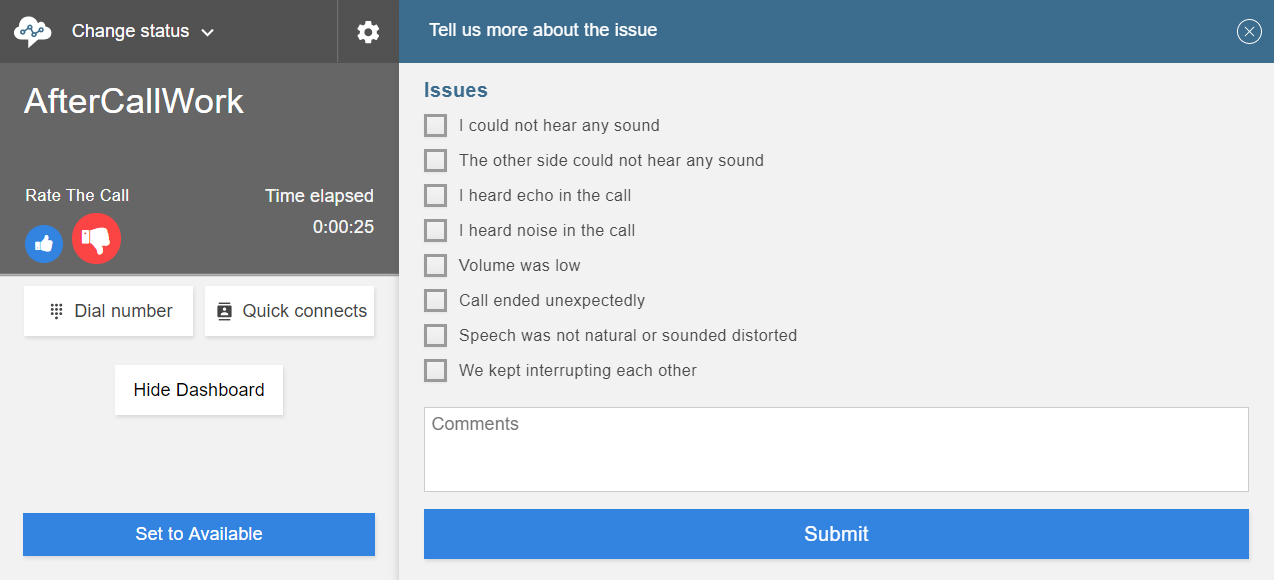 ---
Call Quality
A call quality and analytics application built exclusively for Amazon Connect. Monitor call quality and troubleshoot quality problems with insightful tools and dashboards you won't find anywhere else.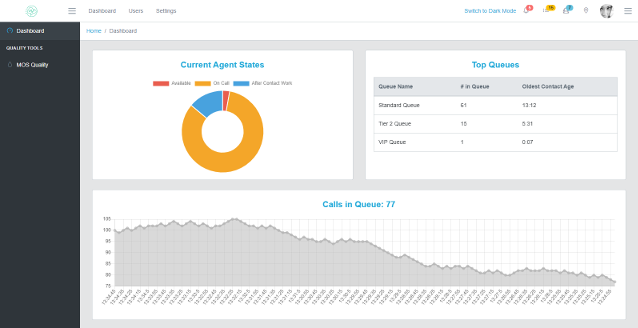 Tools are great, tools tailored to you are even better.
Everyone's needs are different. While your business problems may be similar to ones we've seen before, each situation comes with unique challenges. That's why we've got an in-house team of Amazon Connect experts who can help deliver custom solutions tailor-made to your situation.
Key Differentiators
Our Unfair Advantages
Here's just a taste of what we bring to the table.
---
Crafted Perfection
We do more than just support Amazon Connect. We build and maintain a suite of products designed to improve efficiency and produce insights. If you have unique challenges, we can build a tool to help.
Team of Experts
Our team of Amazon Connect experts will guide you through the entire process, from setup to day-to-day operations, to building custom software on top of Amazon Connect.
Continuously Great
We embrace Continuous Integration and Continuous Deployment processes to automate changes and deployments every step of the way.
Expect Exceptional
Every situation is unique, and your contact center is no exception. From intraday office hours, to playing holiday messages, to custom routing for VIP customers, and more, we've got you covered.
Scaled Right
Whether you're a SMB or a large enterprise, we can work at your scale, and help you control infrastructure and costs to match your unique needs.
Totally Data Driven
Our products give you a totally data driven platform using standard AWS services. It will fit right in with your existing infrastructure and call flows.
Ready to succeed with Amazon Connect?
A Case Study from the Hospitality Industry
Case Study: Contact Center at Scale
In need of modernization, a hospitality company turns to Digiclarity.
---
In 2017 one of the most respected international hotel and resort brands found itself facing a series of telephony issues. While its competitors had integrated newer technologies such as voice recognition and AI bots into their systems, they had yet to innovate beyond push-button DTMF.
Updating this older system required coding support from its call-center provider. Unfortunately, disruption to the provider's services at the time reduced the necessary technical support for making this change. This not only impacted their ability to drive business requests, it also jeopardized the speed with which any sort of change could go to market.
As a trusted partner since 2012, Digiclarity was retained to address their urgent telephony needs. We were tasked with extending our successful track record with its business by ushering the company's worldwide call-center infrastructure into the modern age as quickly as possible.
Digiclarity Taps into the Power of Amazon Web Services
Their need for a change in direction coincided with AWS's release of Amazon Connect. The cloud-based service utilized the same call-center platform used by the online retailer's own expansive customer-service team. We immediately recognized this as a strong potential solution for their 5,000+ call-center agents around the world.
Our methodology for migrating such platforms follows a logical sequence designed to cause as little disruption to the system as possible:
Identify MVP Functionality: We first determine the minimum viable product with the necessary complexity for a full test. This lets us operate more nimbly and with less risk than if we were to dry run with larger teams or departments.
Onboard the Help Desk: As employees adjust to any new system, they will naturally have questions about capabilities and need help troubleshooting unfamiliar issues. By immediately training help-desk support after sufficient testing, we create a safety valve for all agents and therefore smooth the transition significantly.
Migrate at Scale: After a successful test case and training session with the organization's help desk, we scale the migration across the organization. This can include thousands of employees around the world depending on the business.
Automate and Analyze: Having fully scaled, we then move into automation, data analysis, machine learning, and AI. At this point we are able to offer numerous benefits, such as customer profiling for easier desk routing based on call history.
Following this approach, we partnered with them on a pilot program to evaluate the speed and effectiveness of Amazon Connect integration. They chose a specific support desk for the pilot given the wide range of requests the desk received relative to its small size, as well as its requirement that agents be all over the globe, allowing us to test audio latency and response times. This allowed us to sufficiently determine the system's capabilities while keeping the transfer limited in scope as a test run.
The program was by all accounts a major success. Migration of the desk onto Amazon Connect improved reporting and offered a phone panel specifically tailored to the desk's needs. Most importantly, back-end administrators and developers required no niche technical training thanks to Amazon Connect's user-friendly graphical interface.
They subsequently green-lit conversion of all call-center desks worldwide in 2018.
| | |
| --- | --- |
| Client | One of the world's largest hospitality providers offering 5,800+ properties and 939,000+ rooms across 17 brands in 114 countries. |
| Timeline | January 1 - Decemeber 8, 2018 |
| Challenge | Transition global call center to Amazon Connect at scale. |
| Solution | Custom Reservations and Customer Care software. |
| AWS Services | Amazon Connect, Kinesis, DynamoDB, Auora, Redshift, EKS, AWS Lambda |
| Results | 5,000+ global call-center agents speaking 13 languages on 6,500+ inbound phone lines transitioned; Migration in under 1 year; $430,000 in annual cost savings. |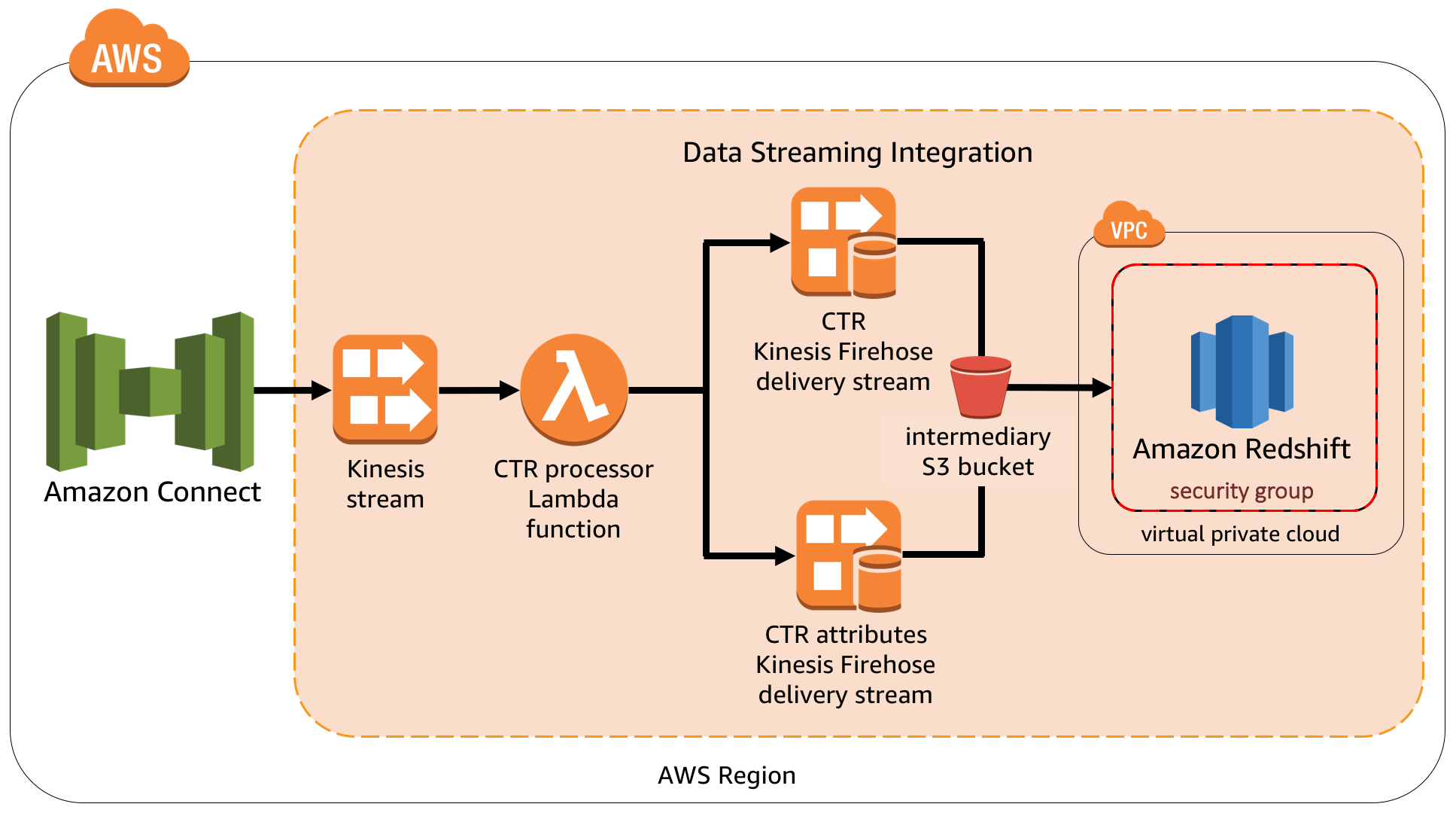 Client Feedback
Our rapid migration to Amazon Connect would not have been possible without the guidance and tools provided by the Digiclarity team.
Get Started with Amazon Connect
---
Get in touch, and we can start working together on an Amazon Connect setup and migration plan that's tailored to your company.